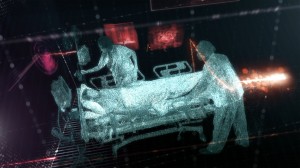 HOUSTON, TX March 18, 2010 Coign Asset Metrics & Technologies (CoignAMT), at the direction of Zoo Film Productions of Hollywood, CA, has helped produce IBM's first globally released television commercial created entirely from Light Detection and Ranging (LiDAR) 3D point cloud data.
CoignAMT used the HDS6100 phase-based laser scanner from Leica Geosystems to create scenes of cars on a freeway, patients in a hospital, electricity grids and much more. The 30-second LiDAR-based commercial is a key part of IBM's Smarter Planet initiative to portray that data is all around; and that by changing the way the world thinks, companies can maximize the use of data to lower their costs and reduce environmental impact.

Travis Reinke, business sector manager for CoignAMT, says, "Coincidentally, IBM's perspective is a core part of CoignAMT's business practice. We help our clients see the long-term value of the data they currently have by using the latest technology, such as 3D laser scanning, to quickly gather an immense amount of data to support their existing "intelligent" systems."
Pittsburgh, PA (PRWEB) October 30, 2009 — Coign Asset Metrics & Technologies (CoignAMT.com) announced today that it was selected for a five-year, $30 million, Indefinite Delivery Indefinite Quantity (IDIQ) contract awarded by the U.S. General Services Administration (GSA) Public Buildings Service (PBS). For this nationwide contract CoignAMT, as prime, and its partners will provide professional laser scanning and Building Information Modeling (BIM) services to each of the eleven GSA regions.
"We are very excited to be part of this monumental opportunity,"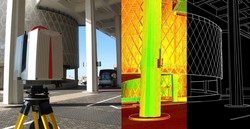 "We are very excited to be part of this monumental opportunity," said Travis Reinke, Asset Inventories Sector Manager for CoignAMT. "Our team is comprised of some of the most talented individuals in the laser scanning and building information modeling industries and we look forward to sharing our experiences utilizing the latest technologies and software to assist the GSA PBS in effectively managing their facilities for years to come. Having been involved in the laser scanning industry since the very beginning, it is exciting to not only see the rapid progression of the technology itself, but also the acceptance of its benefits in the architectural and federal community."