Posts Tagged 'point cloud'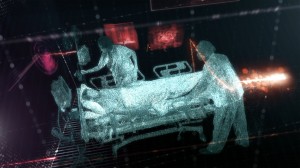 HOUSTON, TX March 18, 2010 Coign Asset Metrics & Technologies (CoignAMT), at the direction of Zoo Film Productions of Hollywood, CA, has helped produce IBM's first globally released television commercial created entirely from Light Detection and Ranging (LiDAR) 3D point cloud data.
CoignAMT used the HDS6100 phase-based laser scanner from Leica Geosystems to create scenes of cars on a freeway, patients in a hospital, electricity grids and much more. The 30-second LiDAR-based commercial is a key part of IBM's Smarter Planet initiative to portray that data is all around; and that by changing the way the world thinks, companies can maximize the use of data to lower their costs and reduce environmental impact.

Travis Reinke, business sector manager for CoignAMT, says, "Coincidentally, IBM's perspective is a core part of CoignAMT's business practice. We help our clients see the long-term value of the data they currently have by using the latest technology, such as 3D laser scanning, to quickly gather an immense amount of data to support their existing "intelligent" systems."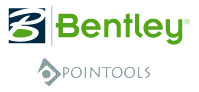 Presented by: Executives from Spar Point research, Pointools, and Bentley
Summary:On October 14, 2009, Bentley announced that it had signed a "Continuous Technology Transfer Agreement" to incorporate Pointools' Vortex Engine in the Bentley Technology Platform to enable reuse of 3D laser scanned data. This webinar will include three different perspectives on this agreement. To see the future of 3D data integration and platform interoperability you have to attend this webinar.
What you can learn:
An overview by Spar Point Research of the impact that laser scanning technology is having on the design, construction, and management of industrial plant, BIM, and civil/transportation infrastructure assets
The importance of integrating this technology into the daily workflows of infrastructure professionals and the value users will realize from this integration
A brief demonstration by Pointools of the Vortex engine functionality including an explanation on why the Pointools' technology is so fast and so capable of handling billions of point clouds at one time

PITTSBURGH, PA — (Marketwire) — 10/29/09 — Quantapoint (http://www.quantapoint.com) — recent recipient of a General Services Administration (GSA) laser scanning IDIQ contract — announced the integration of Quantapoint 3D laser scan data with Autodesk® Revit using QuantaCAD(TM). Laser data may be accessed directly within Revit as photo-realistic Laser Images(TM) of individual 3D laser scans and high-definition Laser Models(TM) of integrated laser data, not fuzzy "point clouds" whose sparse measurements make them difficult to use and understand.
"One of the challenges of Building Information Modeling (BIM) has been creating 3D BIM models that accurately represent existing buildings," said Eric Hoffman, Founder of Quantapoint. "By integrating Laser Models and Laser Images with Revit, Quantapoint can more quickly create 3D BIM models and validate their accuracy. Additionally, new 3D BIM designs can be viewed and clashed with the laser data to ensure that they will fit into the existing facility, thus eliminating rework."
Ottawa, Canada, Wednesday, October 28, 2009 – Ambercore is pleased to announce its point cloud technology has been incorporated into the release of AutoCAD® Civil 3D® 2010 and AutoCAD® Map 3D 2010, part of Autodesk's Subscription Advantage Packs. These releases are the first products from Autodesk that incorporate Ambercore's technology which provides valuable new functionality for importing and visualizing large point cloud data sets.
Point clouds are extremely large data sets with millions of points, and are typically created through the use of laser scanning, high-definition surveying, or LiDAR (Light Detection and Ranging). They provide accurate representations of existing conditions of terrain surfaces, roadways, bridges, and the interior or exterior of features of buildings.
Some common uses of LiDAR data in AutoCAD® Civil 3D® and AutoCAD® Map 3D include using the point cloud data to create DEMs and contour data, digitizing as-built features for design projects, visualizing power lines and surrounding vegetation for right-of-way management, and developing an understanding of the site context in site surveys.

The General Services Administration (GSA), Public Buildings Services (PBS), has officially awarded six individual $30 million Nationwide Laser Scanning IDIQ Contracts to the following firms (source: https://www.fbo.gov/spg/GSA/PBS/PHA/GS-00P-09-CYD-0137/listing.html):
Some firms were awarded contracts in their specific region(s) and others were awarded a contract covering all of the GSA regions.
Congratulations to all! These firms include some of the most talented individuals in 3D laser scanning. It will be interesting to see how much work actually comes out of this contract and how it will impact the laser scanning industry. Be sure to follow us on Twitter to get the latest updates on this monumental contract award.

Company: ClearEdge3D
Software: EdgeWise™
Website: www.clearedge3d.com
Quick Pitch: Automatically extract vector planar surfaces from point cloud data.
Overview:
Having used just about every piece of software on the market related to processing and extracting vector information from point cloud data, I am always looking for the next best thing that will make my life and my team's life easier. We have seen the hardware side of laser scanning come a long way in a very short period of time; however, the software side has not improved at the same blistering pace.
Leica Geosystems Announces the Release of Leica CloudWorx™ 1.0 for SmartPlant 3D
(Heerbrugg, 21 July 2009) Leica Geosystems announces the immediate availability of Leica CloudWorx™ 1.0 for SmartPlant 3D. This powerful and easy-to-learn point cloud solution is designed for Intergraph SmartPlant 3D users who want to take full advantage of accurate, laser scan as-built data directly in SmartPlant 3D.
Leica CloudWorx™ 1.0 for SmartPlant 3D is the latest addition to the Leica CloudWorx suite of products that enable professionals to use rich, as-built point cloud data directly in their native desktop design and visualization platform. SmartPlant 3D is Intergraph's next generation plant design platform.
Newest Release of 3D Visualization, Simulation, and Review
Software
includes 3D Interoperability, Clash Detection, and Collaboration
Capabilities
SAN RAFAEL, Calif., June 23 /PRNewswire-FirstCall/ — WHAT:
Autodesk Navisworks 2010: – Autodesk, Inc. , a world leader in 2D and 3D design and engineering software, announced that it is shipping new releases of Autodesk Navisworks 2010 software for managing, simulating, and reviewing design and engineering projects in 3D. Autodesk Navisworks 2010 provides new capabilities that manage multi-disciplinary plant design and engineering workflows and enhance coordination across distributed teams. New plant-relevant features include:
Clash grouping and detection – Autodesk Navisworks combines precise faultfinding with hard, soft, clearance, and time-based clash management. Engineers can more quickly review and cross-check geometry created by most 3D authoring software; maintain a complete record of all clashes found throughout a project; check time and space coordination; and resolve site and workflow issues at the planning stage.
Written by: Pointools
Look for a full review of Pointools Edit soon here at HighDefinitionSurveys.com.
The challenges of managing and working with large point cloud datasets efficiently and maximising their value has been the primary concern of point cloud software specialists Pointools who have recently announced the availability of the eagerly-awaited flagship product Pointools Edit.
Key Features
Pointools Edit builds on the features of the successful Pointools View Pro, adding a new set of tools and enhancements in key areas without compromising performance. Like View Pro, Edit is also based on the Vortex point cloud engine designed to deliver productivity with huge datasets. Pointools say their focus with Edit has been to provide a post-registration toolkit that prepares point cloud data for production of deliverables reducing the overall project production time. Edit has been tested rigorously in production environments to ensure it delivers, even for most demanding projects.

This is old news, but it is worth posting here for users thinking about purchasing point cloud software in the near future.
Ottawa, Canada, Tuesday, September 23, 2008 — Autodesk, Inc. has signed an agreement with Ambercore Software to license its point cloud technology and incorporate
it into future releases of Autodesk software. Point clouds are extremely large data files usually created through the use of laser scanning, high definition surveying, or LIDAR (Light Detection and Ranging). They provide a more accurate representation of existing conditions whether of a terrain surface or urban center, a roadway or bridge, or the interior/exterior of a building.
The Ambercore Software point cloud technology will enable customers to read, store, index, and quickly retrieve the extremely large data sets associated with laser scanning and LIDAR. As a result they will be able to visualize and analyze data in 3D and better build high-precision 3D models. Examples of customer benefits include: